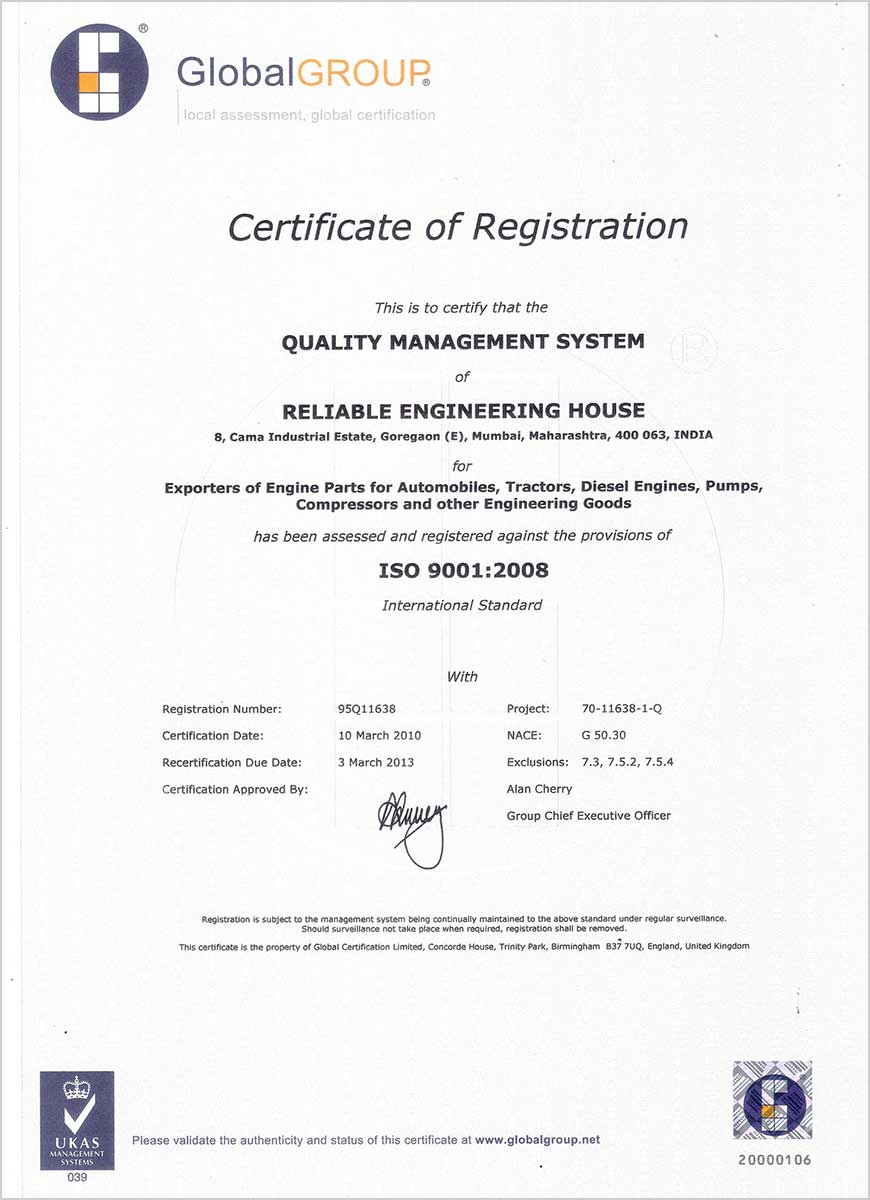 QUALITY
We are an ISO 9001 : 2008 Certified company from UKAS of U.K.

We at Reliable Engineering House, being manufacturers, understand clearly the concept of making a good quality product. We have systems, procedures and the required instruments, equipment, gauges and system of standardization to check and maintain quality of the products. All this ensures a product of the highest quality. We employ a three tier system of quality control:

a) Raw material - quality control to check all incoming raw material and maintain test certificate records.

b) Inline production checks – using instruments and gauges at the point of production so that non-conformity products are rejected there itself and do not proceed further in the production line.

c) Final Inspection – before dispatch. Generally we don't rely on the traditional instruments like Vernier Calipers, Micrometers, etc. We prefer to use Fixed Size Gauges, Dial stand with Slip Gauge, Plug Gauge etc. for our inspection.

It may look quite a simple procedure but we follow it with the spirit that not only must the customer be satisfied and appreciate the quality of the product in looks, size and performance but also perform at the highest standards against other products in the market. To achieve this level of precision and self-imposed high standards, many tiny details of the product have to be understood and inspected accordingly. That is why we say –

COUNTLESS UNSEEN DETAILS ARE OFTEN THE ONE DIFFERENCE BETWEEN A GOOD QUALITY AND BAD QUALITY PRODUCT.